10 peças para ficar de olho no Festival de Curitiba
Textos clássicos de autores consagrados. Adaptações de grandes obras literárias e peças premiadas. Espetáculos que chamam atenção pela polêmica que podem suscitar ou pela inusitada construção de suas montagens.
Três das principais atrações da Mostra 2018 do Festival de Curitiba estão com os ingressos esgotados: "Grande Sertão: Veredas", "Preto" e "A Visita da Velha Senhora".
Assim, é preciso se apressar para não perder mais nenhuma atração quente do Festival de Curitiba que começa em pouco mais de duas semanas com uma escalação de peças tão eclética quanto interessantes entre seus mais de 400 espetáculos entre os dias 27 de março a 8 de abril.
Os ingressos para os espetáculos da Mostra vão de gratuito a R$ 70 (inteira) mais taxa administrativa. Os preços para os espetáculos do Fringe variam de gratuitos a R$ 60 (inteira), além da taxa administrativa. Podem ser comprados nas bilheterias oficiais no ParkShoppingBarigüi e no Mueller, além do site.
Entre experiências e grandes acontecimentos do teatro contemporâneo, a curadoria feito pelos artistas Marcio Abreu e Guilherme Weber, o Guia Gazeta do Povo + Clube separou 10 delas para você se programar:
Gira e Dança Sinfônica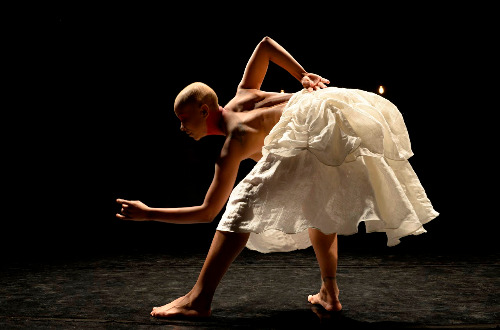 28 e 29 de março às 21h – Teatro Guaíra – Mostra
O espetáculo de abertura do Festival fica a cargo do Grupo Corpo, respeitadíssima companhia de dança contemporânea criada em 1975, em Belo Horizonte. O grupo apresenta um programa duplo no Festival de Teatro de Curitiba: Dança Sinfônica, obra criada em 2015, por ocasião da comemoração dos 40 anos da companhia e Gira, sua mais recente criação. Segundo os curadores do festival, a peça faz z celebração da identidade nacional através da leitura do diretor Paulo Pederneiras, do coreógrafo Rodrigo Pederneiras e da banda Metá Metá de "ritos religiosos que recriaram no Brasil uma África simbólica e sua memória de origens fundantes".
Domínio Público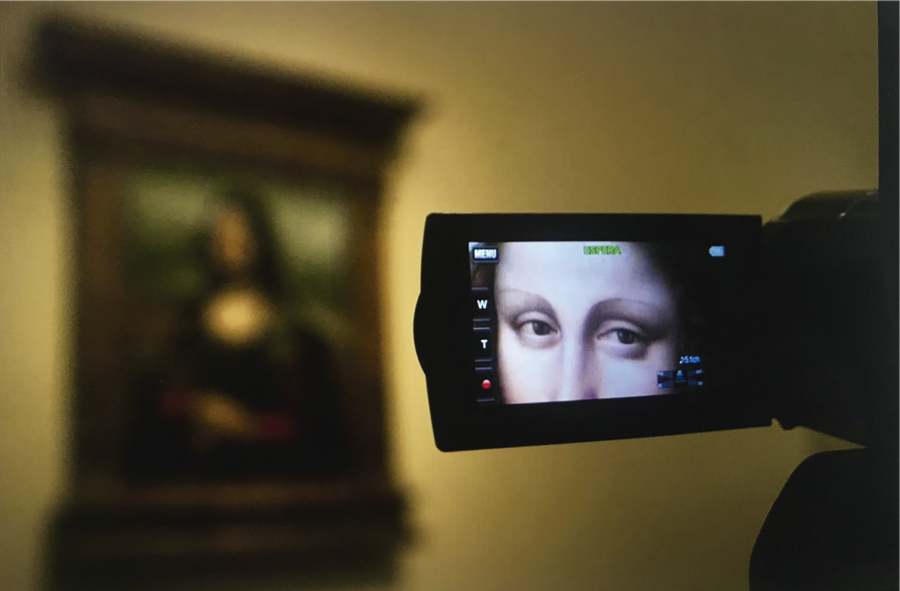 29 e 30 de março às 21h – Teatro da Reitoria – Mostra
Um dos espetáculos que deve causar bastante debate é a peça "Domínio Público", por reunir em uma mesma peça vários personagens de obras distintas que geraram diferentes opiniões investigações e críticas no ano passado.
No elenco está o coreógrafo Wagner Schwartz, que realizou a performance La Bête, realizada no Museu de Arte Moderna de São Paulo (MAM), onde ficava nu e podia ter o corpo manipulado pelos visitantes. Elizabeth Finger, a mulher que incentivou que sua filha de 5 anos tocasse o corpo nu de Schwartz, também estará na peça. Fazem parte do elenco ainda Renata Carvalho, a travesti que encenou a peça «O Evangelho Segundo Jesus», Rainha do Céu, no papel de Jesus Cristo, e o curitibano Maikon K, o artista que surgia nu, dentro de uma bolha, na obra DNA de Dan e chegou a ser preso durante o espetáculo em Brasília.
Leia mais sobre a peça aqui.
Boca de Ouro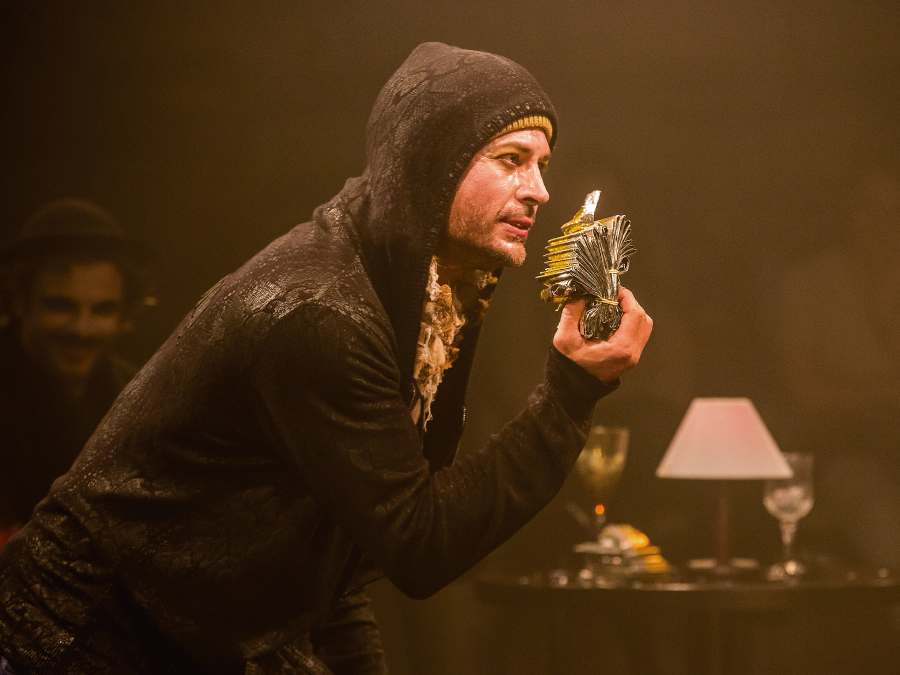 31 de março as 21h e 01 de abril às 19h – Teatro Guaíra – Mostra
Festival de Teatro brasileiro que se preze tem que ter pelo menos uma peça do Nélson Rodrigues (1912-1980). Nesta edição do Festival de Curitiba; uma das mais interessantes.
A história do violento bicheiro carioca que trocou sua arcada dentária por uma de ouro. A peça escrita em 1959 não foi bem entendida de pronto pelo público. No ano seguinte, virou filme dirigido por Nélson Pereira dos Santos e estrelado por Jece Valadão.
A trama é narrada em flashback do ponto de vista de um repórter que investiga o passado do bandido após sua morte. Malvino Salvador faz o papel-título e Mel Lisboa faz Dona Guigui, amante do bicheiro. A montagem de Gabriel Vilela foge do realismo entre o lúgubre e o carnavalesco com uso da musica para criar o contexto da época. Uma das apostas certas do festival.
Salomé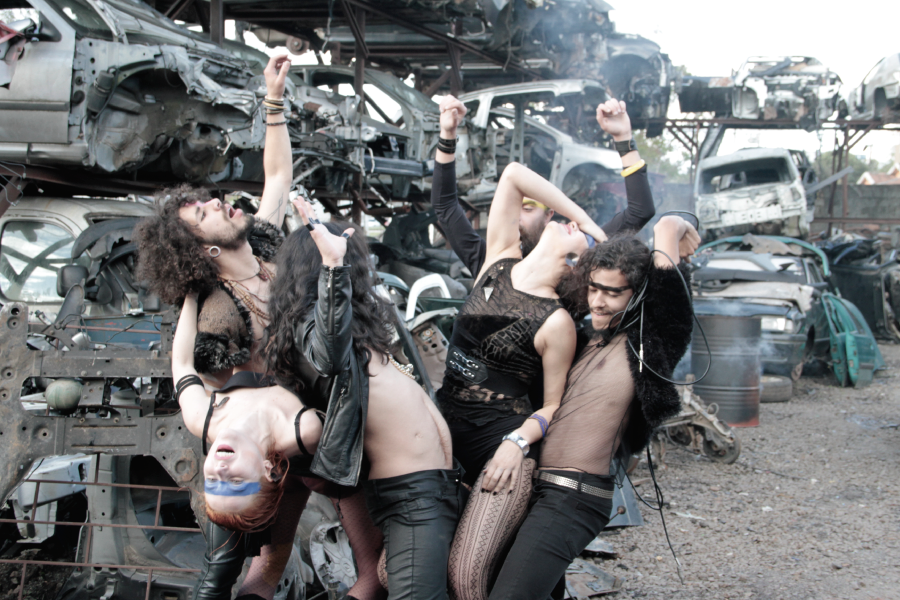 28 e 29 de março às 23h – Garagem do Guairinha – Mostra
O mito bíblico de Salomé e sua versão teatral pelo escritor irlandês Oscar Wilde são o ponto de partida da peça do dramaturgo, escritor e compositor Fausto Fawcett e a direção é de Carolina Meinerz da Cia. Do Urubu.
A peça será levada na garagem do Guairinha, no horário incomum das 23h. O texto tem a linguagem urbana e poética singular de Fawcett e como o material de divulgação propaga é uma "longa música cheia de nuances, um hino progressivo rock cheio de ataques punk metal de forró pé de serra elétrica hard core".
Suassuna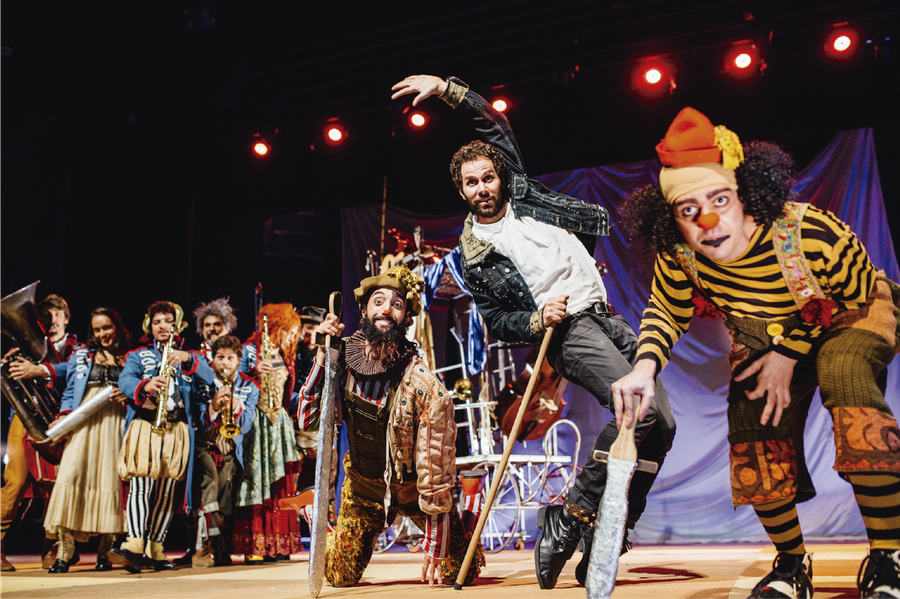 5 e 6 de abril às 21h – No Teatro Guaíra – Mostra
Com direção do também ator Luiz Carlos Vasconcelos e texto do autor paraibano de literatura fantástica Bráulio Tavares. Neste musical, a Cia. Barca dos Corações Partidos homenageia o escritor paraibano Ariano Suassuna, que completaria 90 anos em 2017. Com canções de Chico César, Beto Lemos e Alfredo Del Penho, o espetáculo conta a história e as aventuras de uma trupe de circo-teatro para chegar a Taperoá – terra de Ariano. O espetáculo teve 43 indicações a prêmios e já ganhou alguns dos mais importantes como o de melhor musical Associação Paulista de Críticos de Arte (APCA).
Vamos Fazer Nós Mesmos – Let's do It Ourselves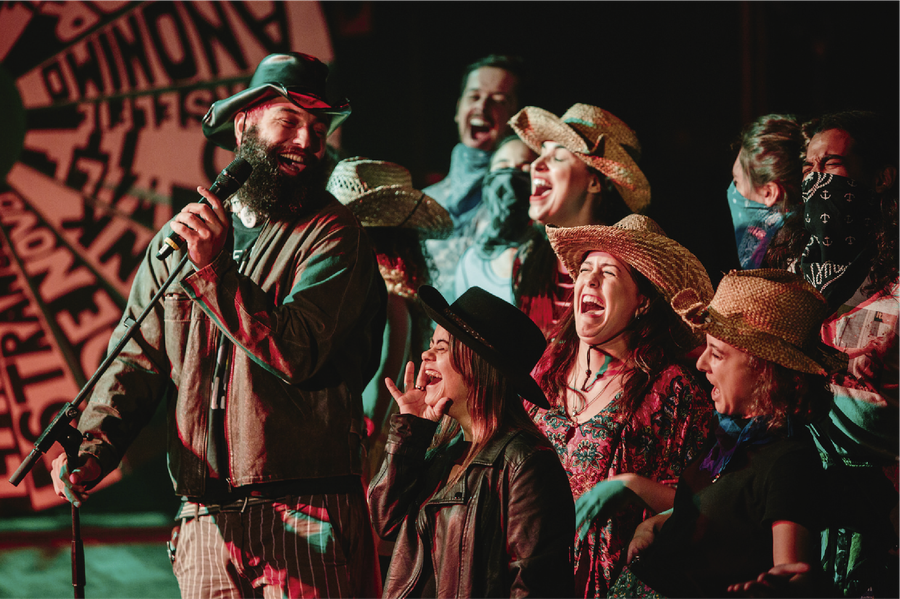 2 de abril às 21h e 3 de abril às 17h30 e às 21h – Teatro do Sesc da Esquina – Mostra
Esta peça musical do coletivo holandês Wunderbaum faz parte da série The New Forest, baseada na cooperação entre os integrantes do grupo e numerosos parceiros, voluntários e espectadores.
A companhia selecionará 15 pessoas que tenham desenvolvido trabalhos voluntários para a comunidade a fim de participar do espetáculo. Para participar da seleção, basta se inscrever pelo site.
A peça fala sobre o fim do estado de bem-estar social e a sociedade participativa emergente com estética punk com influências do submundo e uma seleta gangue autônoma, apresentada no palco, numa espécie de comício propagandista às avessas.
Ballet, Sangue e Mistério no Clube dos Cantores Alemães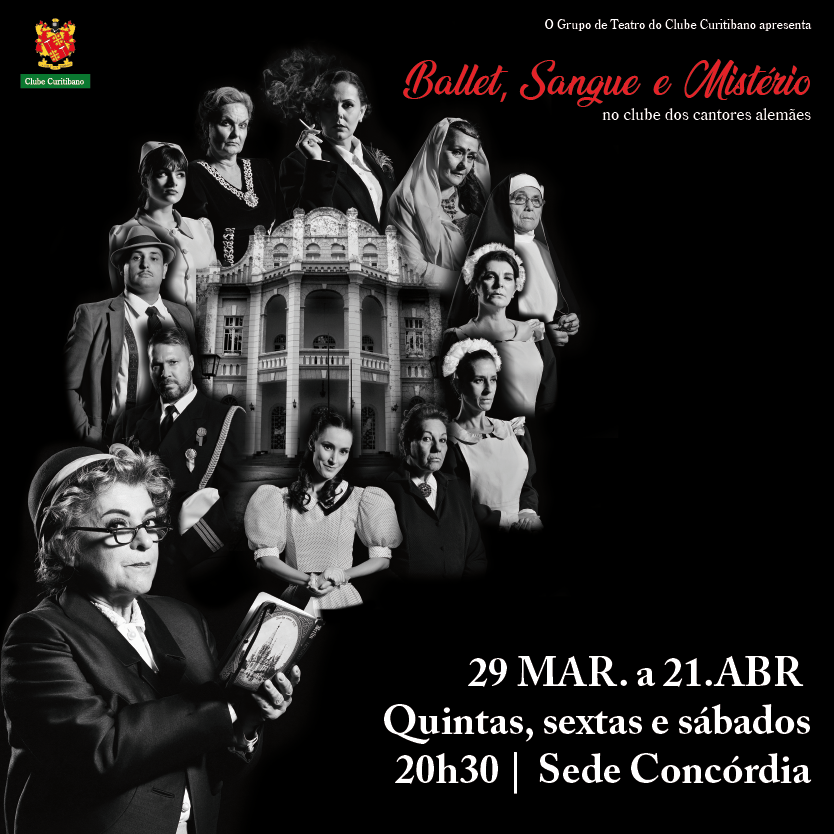 9 de março a 7 de abril – Sede Concórdia do Clube Curitibano – Fringe
O título da peça faz menção ao espaço onde ela será encenada, a belíssima antiga sede do Clube Concórdia, hoje do Clube Curitibano cujo nome original era Deutscher Sängerbund (Clube dos Cantores Alemães, em uma tradução próxima), fundado em 1887.
A montagem é inspirada na obra da "Rainha do Suspense", Agatha Christie, cuja trama gira em torno de como a famosa personagem Miss Marple desvenda um assassinato ocorrido em um casarão situado em Londres no ano de 1938. Todas as 11 personagens envolvidas são suspeitas.
Blackbird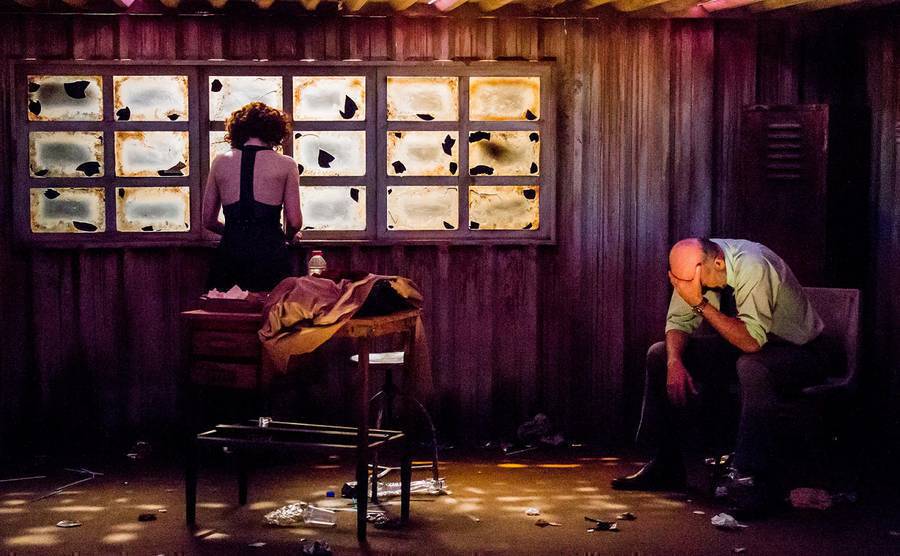 04 e 5 de março às 21h – Mini-Guaíra – Aud. Glauco Flores de Sá Britto – Mostra
Dirigida por Bruce Gomlevsky, a partir do texto escrito pelo dramaturgo escocês David Harrower em 2005, inspirada num caso real de um crime sexual.
Uma mulher de 27 anos e um homem de 56 anos, se reencontram quinze anos depois de terem tido um relacionamento amoroso, quando ela tinha 12 anos e ele 41. A peça foi encedora do Festival Internacional de Edimburgo e do Prêmio Laurence Olivier Award, recentemente na Broadway.
Doze Flores Amarelas
3 (Ensaio Aberto) e 4 de abril (Pré –Estreia) às 21h – Teatro Guaíra – Mostra
Uma das estreias do Festival , a esperada ópera rock dos Titãs conta a história de três garotas todas chamadas Marias que são violentadas por colegas em uma festa de faculdade. A Trama dala de traumas e vinganças. O argumento foi escrito pelos três Titãs remanescentes – Sergio Britto, Tony Belotto e Branco Mello – e os dramaturgos Marcelo Rubens Paiva e Hugo Possolo.
Um Ricardo III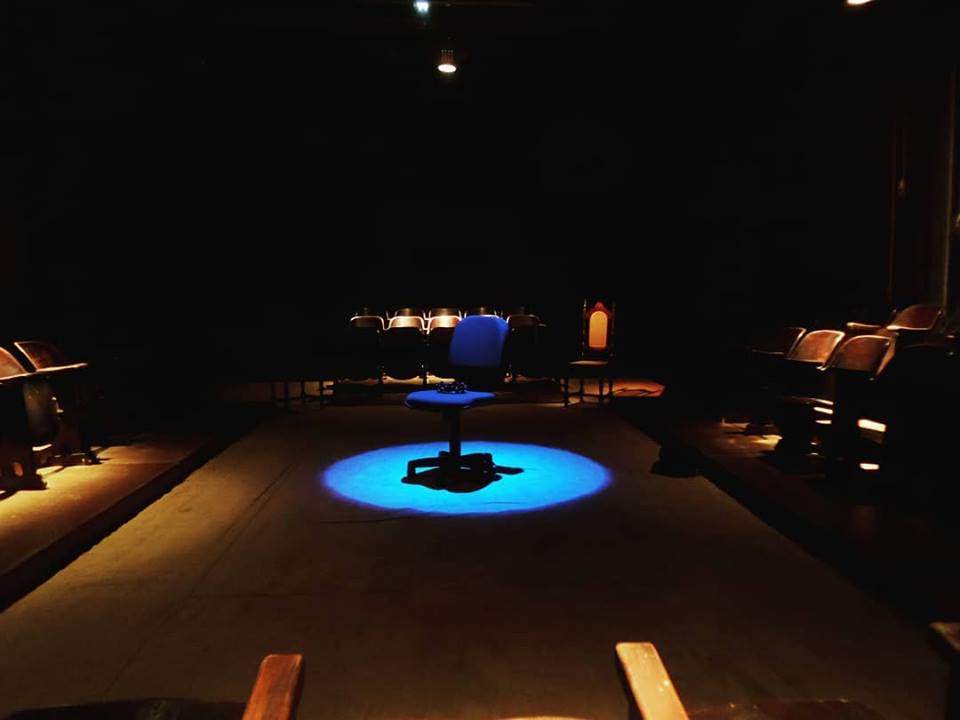 28 de abril a 8 de março às 20h – Espaço Cultural FALEC – Sala Ênio Carvalho – Fringe
A peça é uma adaptação da obra clássica de William Shakespeare em versão reduzida – das cinco horas de duração original para 50 minutos, com um formato de encenação que o diretor Rafael Camargo chama de teatro "mínimo", só com o que é essencial de figurino, luz, cenário e sonoplastia. No elenco os atores Bruno Rodrigues, Chriris Gomes, Pagu Leal e Zeca Cenovicz.
Para não morrer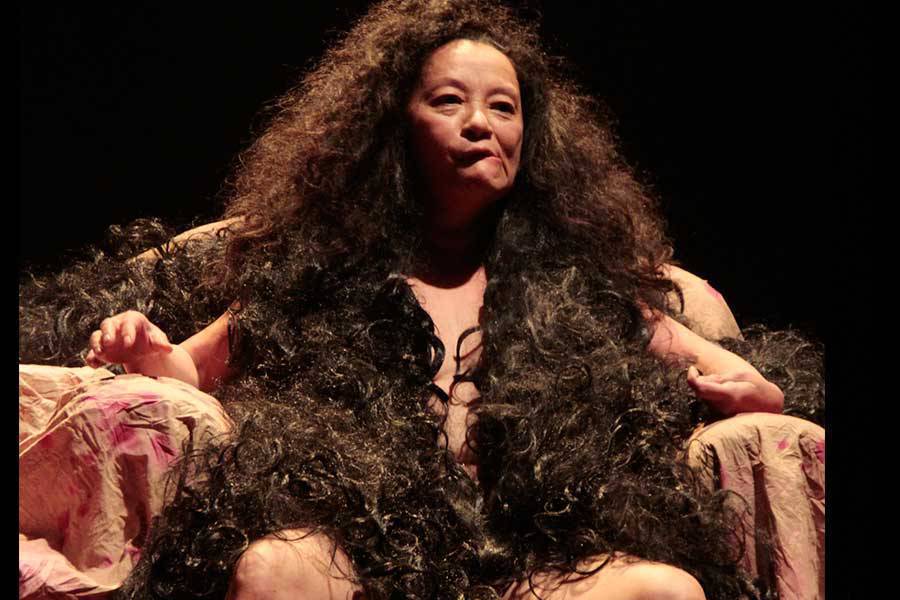 31 de março, 01, 05, 06 às 22h – Espaço Fantástico das Artes – Fringe
Adaptado da obra do escritor uruguaio Eduardo Galeano , o espetáculo solo da atriz Nena Inoue conquistou o Troféu Gralha Azul de Melhor Atriz em 2017. A peça aborda temáticas femininas e feministas atreladas a questões políticas. As histórias recriam a trajetória de mulheres célebres e anônimas que conseguiram transformar o seu meio e as pessoas com as quais conviveram, especialmente na América Latina.
Publicado por Gazeta do Povo
---
Festival de Curitiba terá mais de 15 atrações internacionais; veja quais
27ª edição do Festival de Curitiba está recheada de atrações internacionais. Ao todo, serão três espetáculos na Mostra e 12 no Fringe.
A cena teatral da França, Holanda, Espanha, Portugal, Chile, Colômbia, Uruguai, entre outros países, será representada no evento, que ocorre de 27 de março a 8 de abril.
Na comédia francesa "Tristeza e Alegria na Vida das Girafas", a visão do mundo por meio dos olhos de uma criança de nove anos é apresentada, partindo da sensibilidade e consciência de alguém que ainda não endureceu, nem perdeu o ímpeto e o desejo de revolução a partir das pequenas coisas.
Aclamado pela crítica na Europa, o texto do português Tiago Rodrigues, traduzido para o francês e encenado pelo diretor Thomas Quillardet, estreia nacionalmente na Mostra do Festival de Curitiba e terá legenda em português.
A instalação interativa "The Machine To Be Another – A Máquina de Ser Outro", espetáculo espanhol internacionalmente premiado e apresentado em mais de 30 países, busca proporcionar aos usuários a experiência da troca de corpos
Em "Vamos Fazer Nós Mesmos – Let´s Do It Ourselves", o coletivo holandês Wunderbaum, um dos principais representantes da cena contemporânea dos Países Baixos, conta uma história baseada na cooperação entre os integrantes do grupo e parceiros, voluntários e espectadores.
Com passagens por diversas partes do mundo (EUA, Irã, Escandinávia, Brasil), o trabalho da equipe ganhou, além de inúmeros prêmios, o reconhecimento do público e da crítica. Também terá legendas em português.
No Fringe, a "Mostra Portuguesa", produzida pelo Faísca Teatro, terá cinco espetáculos, uma oficina e uma conversa com artistas. Já as companhias de Santiago, no Chile estarão em dois espetáculos de rua, o lambe-lambe "El Viaje de Alicia", dentro do sistema pague quanto vale, e a comédia gratuita "Los Paysos Nunca Mueren".
Do Uruguai, o coletivo El Camino traz uma mostra de música flamenca "Encruzilhada", com composições próprias do músico Pablo Vares, com canto, dança e violão.
E, diretamente de Bogotá, na Colômbia, por meio da Mostra Formativa do Centro Cultural Sesi Heitor Stockler de França, estão o workshop gratuito "La Dança Del Viento de Entrenamiento Teatral", com Sofia Monsalve, e a demonstração de trabalho gratuita "Raíces, Semillas y Flores – Caminos De La Formación de uma Actriz".
O Festival de Teatro de Curitiba chega a 27ª edição com mais de 400 atrações – sendo uma pré-estreia e sete estreias nacionais e três espetáculos internacionais. O evento acontece entre os dias 27 de março e 8 de abril. Espetáculos de teatro e de música, oficina, palestras e atividades gastronômicas vão ocorrer em mais de 90 espaços da cidade e também da Região Metropolitana. Serão 384 sessões gratuitas.
Publicado por Globo
---
Festival de Curitiba leva a Lava Jato para o bordel
Centro das atenções no Brasil desde 2014, a Operação Lava Jato deflagrada pela Polícia Federal já levou muitos políticos e empresários para a prisão desde então. No Festival de Curitiba a operação vira peça, levando os "poderosos" para um baile cheio de pompa em um bordel, onde se encontram para rir do povo e roubar o país. Lá, descobrem que seus telefones estão grampeados.
O produtor da peça, Fernando Cardoso, conta que depois de rumores de que um musical sobre a história da operação estaria sendo realizado, o grupo de artistas de Curitiba se reuniram para pensar o espetáculo. "A ideia surgiu da necessidade de uma produção que fosse da terra da Lava Jato e não de outro lugar", afirma. Ainda de acordo com Cardoso, os nomes dos figurões não são usados, mas eles são facilmente identificados pelo público – O ex-presidente Lula, a ex-primeira dama Marisa Letícia e o juiz federal Sergio Moro devem aparecer no palco. "Os envolvidos estarão na festa anual da Lava Jato e são surpreendidos pelos encaminhamentos da Justiça", conta. Lá, a deusa Justiça, que é dona do bordel, começa a determinar o que os convidados devem fazer. "Quem acompanha a Lava Jato sabe que muitas vezes acabamos surpreendidos pelas questões judiciais, que acabam sendo essenciais para a operação", diz Cardoso.
A peça promete não tomar nenhum lado – nem favorável, nem contrário à operação que tomou a opinião pública no Brasil. "A peça é uma sátira bem humorada da operação. Sobra para todo mundo, já que eles estão sempre tentando se sair bem da situação. A peça não poupa ninguém", afirma. "Vai ser tiro, porrada e bomba para todo lado. A ideia é polemizar, levar as pessoas a raciocinar em relação ao que elas defendem".
Publicado por Gazeta do Povo
---
Teatro de Londrina terá Mostra Específica no Festival de Curitiba
Com 15 atrações de 11 companhias diferentes, a Mostra Pé Vermelho: Okupação Londrina será uma grande celebração do teatro produzido no interior do Paraná. As apresentações acontecem de 28 de março a 02 de abril, no Teatro José Maria Santos, Largo da Ordem e Praça Tiradentes.
No total serão 30 artistas envolvidos em 44 apresentações. De acordo com o coordenador da Mostra, Rogério Francisco Costa, é a primeira vez que essa quantidade de coletivos se reúne para uma ação conjunta.
"É uma iniciativa inovadora na cidade de Londrina e um projeto independente, sem patrocínio do poder público", conta o coordenador que espera lotar a plateia do José Maria Santos e fechar grandes rodas no Largo da Ordem e Praça Tiradentes, locais onde ocorrerão as apresentações.
"Estamos muito felizes pela oportunidade de mostrar a produção teatral londrinense na capital do estado", finaliza Costa. Vale ressaltar que oito espetáculos participantes da Mostra estão inscritos no Troféu Gralha Azul.
Chorinho De Uma Roda Só
Teatro De Rua | Comédia Clown
Largo Da Ordem – Bebedouro: 28/03 15h| 29/03 15h | Largo Da Ordem – Cavalo Babão: 30/03 15h
Ingresso: Gratuito
Donantônia
Experimental
Teatro José Maria Santos: 28/03 17h | 29/03 17h | 30/03 17h
Ingresso: R$ 30,00 (inteira) R$15,00 (meia) + taxa administrativa
El General
Teatro De Rua | Comédia Clown
Praça Tiradentes: 31/03 15h | 01/04 15h | Largo Da Ordem – Bebedouro: 02/04 15h
Ingresso: Gratuito
Leno
Teatro De Rua | Experimental
Praça Tiradentes: 31/03 12h | 01/04 12h | Largo Da Ordem – Bebedouro: 02/04 12h
Ingresso: Gratuito
Mequetrefe Circo Show
Teatro De Rua | Circo
Largo Da Ordem – Bebedouro: 28/03 13h | 29/03 13h | Largo Da Ordem – Cavalo Babão: 30/03 13h
Ingresso: Gratuito
O Melhor Show Do Mundo, Na Minha Opinião
Comédia | Comédia Clown
Teatro José Maria Santos: 31/03 15h | 01/04 15h| 02/04 15h
Ingresso: R$ 30,00 (Inteira) R$15,00 (Meia) + Taxa Administrativa
O Menino Eterno
Drama | Drama
Teatro José Maria Santos: 31/03 21h| 01/04 21h | 02/04 21h
Ingresso: R$ 30,00 (Inteira) R$15,00 (Meia) + Taxa Adminstrativa
O Zelador
Comédia | Comédia Clown
Teatro José Maria Santos: 31/03 17h | 01/04 17h| 02/04 17h
Ingresso: R$ 30,00 (Inteira) R$15,00 (Meia) + Taxa Administrativa
Plano Nº 269
Comédia | Comédia Clown
Teatro José Maria Santos: 31/03 11h | 01/04 11h | 02/04 11h
Ingresso: R$ 30,00 (Inteira) R$15,00 (Meia) + Taxa Administrativa
Qual A Graça De Laurinda?
Teatro De Rua | Comédia Clown
Praça Tiradentes: 28/03 18h | 29/03 18h| Largo Da Ordem – Bebedouro: 30/03 18h
Ingresso: Gratuito
Que Festa É Essa, Criatura?
Teatro De Rua | Comédia Clown
Largo Da Ordem – Bebedouro: 28/03 16h | 29/03 16h| Largo Da Ordem – Cavalo Babão: 30/03 16h
Ingresso: Gratuito
Risoflora Contando E Cantando Por Todo Brasil
Teatro De Rua | Contação De Histórias
Largo Da Ordem – Bebedouro: 29/03 10h | Largo Da Ordem – Cavalo Babão: 30/03 10h |Praça Tiradentes: 31/03 10h
Ingresso: Gratuito
Sobre Letras E Gritos Para Salvar O Mundo
Experimental | Experimental
Teatro José Maria Santos: 29/03 21h | 30/03 21h
Ingresso: R$ 30,00 (Inteira) R$15,00 (Meia) + Taxa Administrativa
Subs-Solos
Teatro De Rua | Comédia Clown
Largo Da Ordem – Bebedouro: 28/03 11h | 29/03 11h | Largo Da Ordem – Cavalo Babão: 30/03 11h
Ingresso: Gratuito
Vikings E O Reino Saqueado
Teatro De Rua | Comédia Clown
Praça Tiradentes: 31/03 17h | 01/04 17h | Largo Da Ordem – Bebedouro: 02/04 17h
Ingresso: Gratuito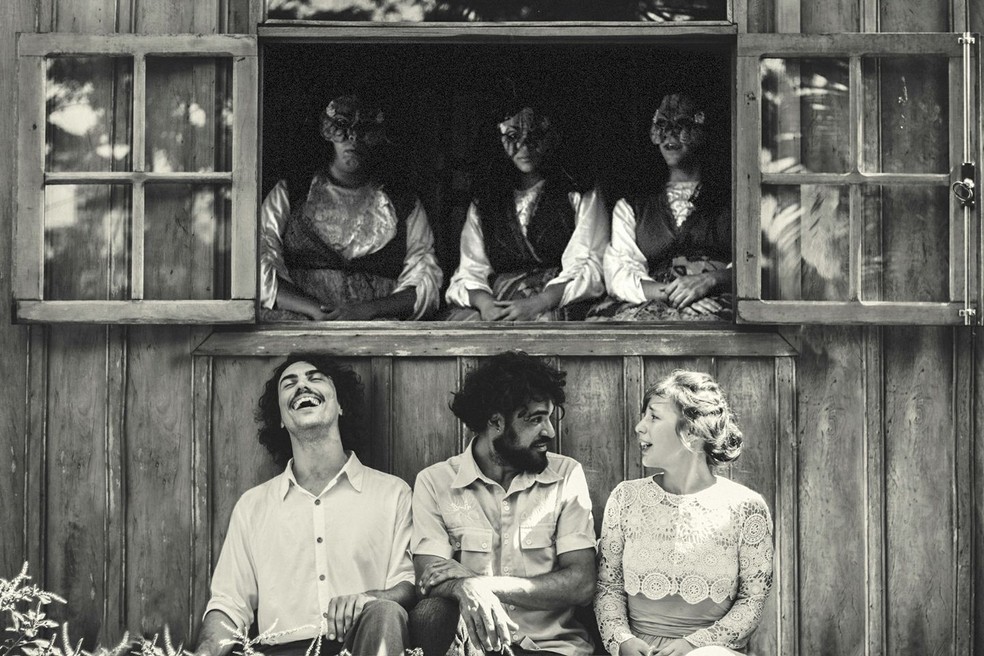 São 30 artistas envolvidos em 44 apresentações (Foto: Thaísa Pucca/Divulgação)
Publicado por Globo.com
---