How Bakersteez is pushing Jamaican rap to new heights
The Kingston-raised rapper is leading the way for a new crop of artists on the island.
By Gladstone Taylor / Photographer Kadeem Montgomery
America and Jamaica have had a particularly strange and interesting history of cultural exchange, especially in the department of music and entertainment. The migration of Caribbean people to the U.S. began in the 1940s and saw a surge in the '60s, which was marked by a transformative movement that connected them forever. In 1973, DJ Kool Herc exported the toast culture that was heavy in Jamaica to the Bronx and by virtue, birthed what is now the world's most prominent genre, hip-hop. Bob Marley pulled from funk and soul influences in America, added elements from them to the freshly birthed reggae music, and became one of the world's most famous musicians.
Today, there is a healthy roster of artists in Jamaica, from the more prominent Popcaan, to the newly emerging Chronic Law. But there is one artist with a particularly interesting blend that speaks to the differences and similarities between Jamaican and American culture. Bakersteez achieves a timely and effective balance which reflects the dominant, present day sounds in both hip-hop and dancehall. The zealous 28-year-old rocketed to stardom in the country over a relatively short two year period. From the start, his ability to weave in and out of American lingo as well as Jamaican patois resulted in a sound that sparked the interest of many. As it turns out, Steez is a hybrid; he was born Daniel Simpson in Kingston, Jamaica, and later migrated to Hollywood, Florida at age 11. His time at Allapatha middle school was transitional, but he started gaining more awareness about his unique situation during his South Broward and Lakeland High days. By the time Steez returned to Jamaica to live, he was already 18 and schooled in American culture.
When coupled with his self-directed videos, which capture the core of his aesthetic, Steez's brand exudes a cinematic vibe. It was in this manner, without warning, that he burst onto the scene with his first single "Kush & Kologne", followed by the official music video in October of 2016. This was the first demonstration of his intention to blend the culture and sound of dancehall music with that of hip-hop.
«Never really think 'bout it too much yuhzimmie. Just do it. Like, anyting inna life, just do it," Steez shrugs nonchalantly, referring to his foray into video production for local production company RD. "Transition, no big difference yuhzimmie, 'cause same lifestyle anyway so. From dem times, bein 'roun di life and all dem shit deh.» This expanded his outlook at an exponential rate, working with and eventually befriending icons like Chromatic and Popcaan. But his rise suggests he isn't as nonchalant as he puts on. With well-placed features and collaborations including Jamaica's youngest and most promising, from Unruly's Quada to Sparta's Tommy Lee, and even Konshens, Steez seems to have a vision and a plan.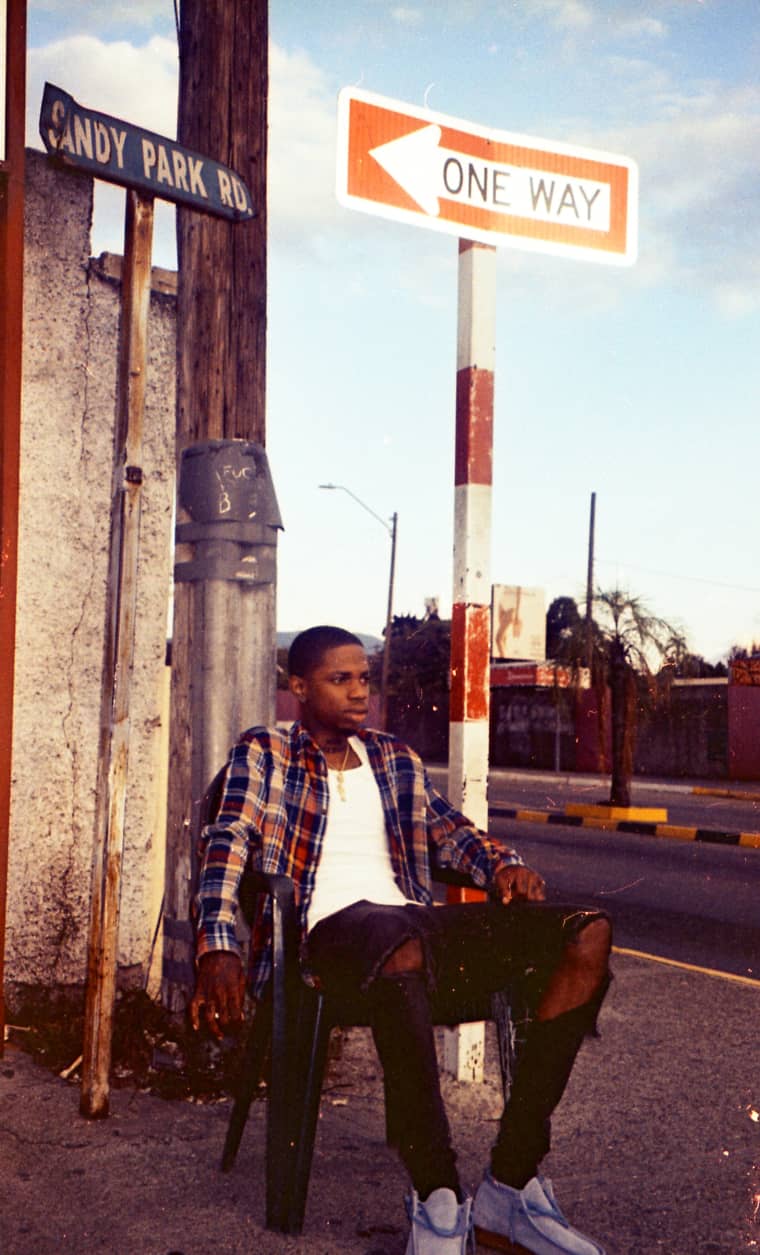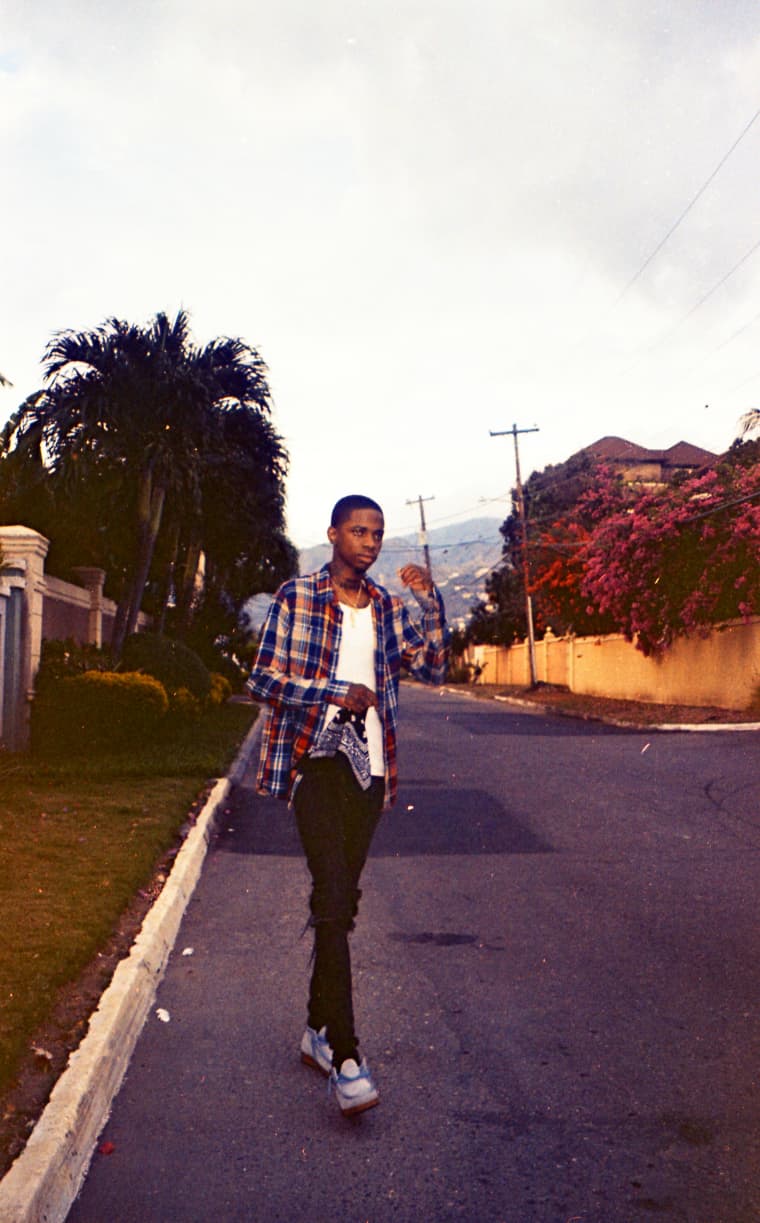 There's a particular energy when he steps out of his truck in the parking lot of Kingston's only TGIF wearing baby blue wallabees, black skinny jeans, a white tank top, and gold chains. The cloudy skies cast doubt on his choice to go without sleeves, but this doubt soon fades as the sun eventually wins the day. He's tattooed up to his neck with strange and symbolic art; from the one sitting below his neck titled "Stay Blessed" in Old English font, to the depiction of Jamaica's national hummingbird spread his left ear. "I feel like it's when you think less about certain things and just do what you need to do, that's when shit starts happening for you," he says in a similarly effortlessness tone as his raps.
Jamaican hip-hop has always been received with a wary ear. Perhaps, people can pick up on inauthenticity from miles away. After all, the balance required to do Jamaican rap (convincingly) is precarious. The Jamaican audience has been described by many as the toughest in the world; it would take a similar strength to move a mountain. There is even a term that is used to describe artists who are labeled as unbreakable. That is to say, artists who the public suspects will never get that big break, or «buss». The term «Iron Balloon» is a play on the nature of balloons to float, and those unbreakable artists are as good as iron balloons. This is often applied to Jamaican artists who attempt any kind of hip-hop, as a gesture of certainty that it will not work. Extreme for sure, but there is some history to back it up.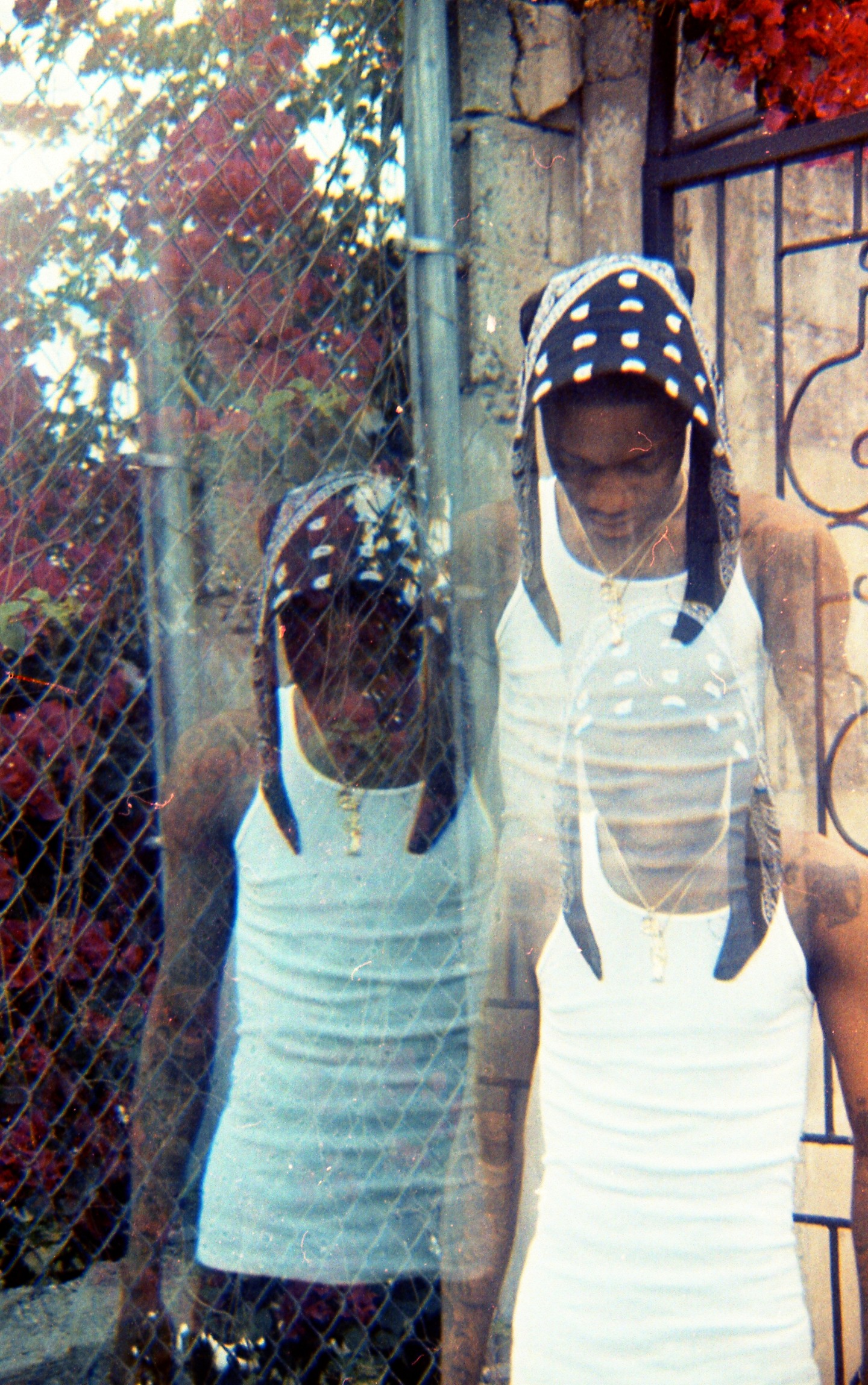 Several artists throughout Jamaican music history have attempted it, but none have achieved anything above a mid-tier level of stardom or reach. For instance Chino of the Iconic Big Ship family, who later ventured into dancehall, as well as Five Steez and the first coast movement who have dominated the Kingston's underground for some time now. Most end up rebranding or repositioning in an effort to gain more proliferation. Surely Steez was aware of these things.
«I mean, is a everyday thought. Something you think about everyday but, at the end of the day who gives a fuck dawg?" Steez almost mumbles, leaning back into his seat and gripping the steering wheel. "Even if is a hundred people listen to the music, that's a great feeling. I know that people all around the world listen to my shit, but just to get like a hundred fans in Jamaica dawg, one of the best feelings. With this style, that nobody else ever tried before, best feeling." The focus for him, is not so much the naysayers, but the faithful few who said yes.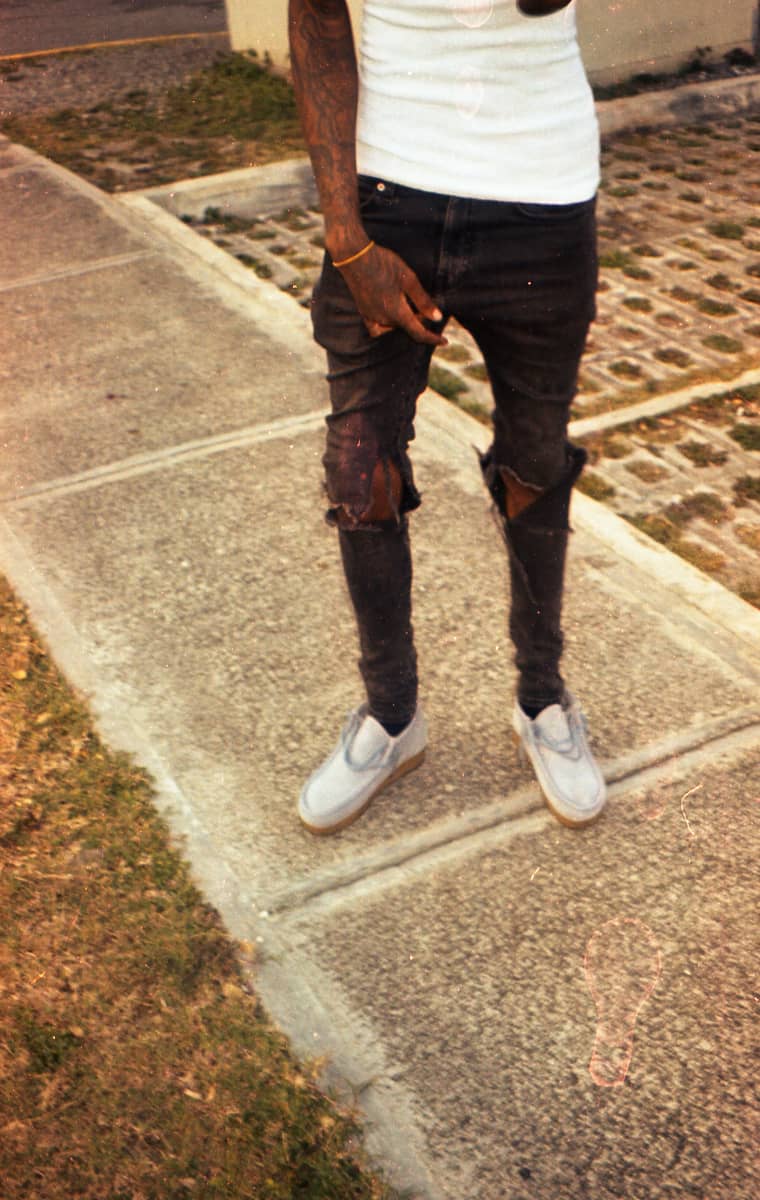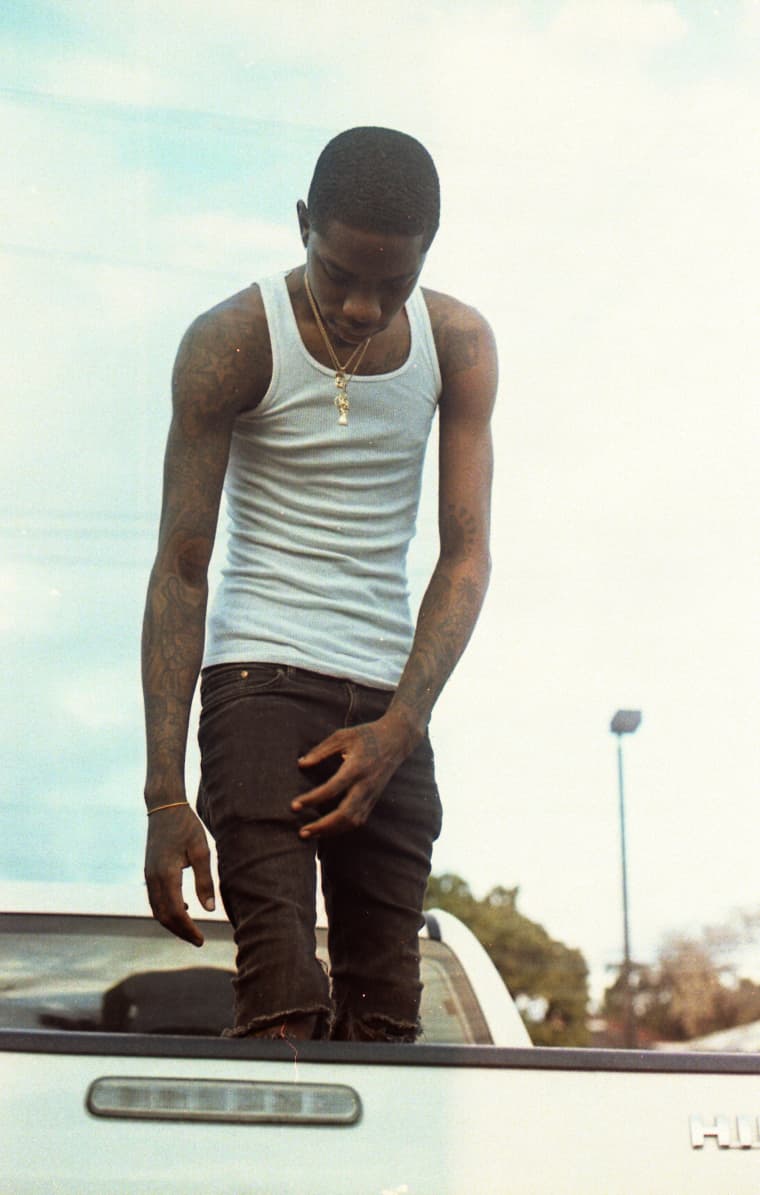 He's absolutely correct, in that, his particular blend has never been attempted before. It is an amalgamation of the newer, more infectious trap sounds of hip-hop and the dominant dancehall influences. The balance he straddles is clear on songs like "DNLM," where he samples reggae icon Capleton's 1991 hit «Dem No Like Me» and fuses it with hard hitting hip-hop drums and mesmerizing trap synths. "Ba Bye" follows a similar format, with a Bill Boyo sample. That blend is also reflected in tunes like "Hennessy Prayers" where he raps about eating curry chicken on the beach.
Now we live in a time where we don't necessarily have to travel somewhere to experience the culture from that place. The boundaries, like distance, that used to block the flow of culture between different people and nations have dwindled. The only thing that still stands in the way is whether or not people have a steady Internet connection. The privilege of having regular access is fairly common in the more developed regions of the island. There is free wifi access in a lot spaces, which means the cost is eliminated in most cases.
This type of access will likely contribute to more artists like Steez popping up — ones who fuse their own culture with ones from different corners of the globe. «Is a observing thing, and it's also more of me being comfortable. Dun know you will put your everyday chattinz' and slang because you get more comfortable." Baker adjusts his gold chains unconsciously, staring off into space, lost in his stream. "It start to become like talking, like having a conversation. Even the stuff that I've been recording lately, It feels like it's more me — more my sound. The unreleased ting dem. I don't know if the people will take to it because it's a different bounce, a different flow. But, let's see.»